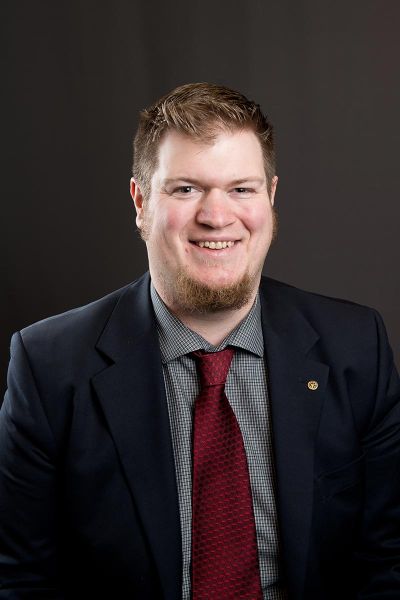 Frank T. Bell, M.S.
Chief Executive Officer
Frank was born and raised in Alaska and began working for BELL in 2004 as a land surveyor out of our Prudhoe Bay office. Over the next eight years, Frank worked for BELL all over the North Slope, gaining extensive experience in construction, oilfield and pipeline surveying. After graduating from college, he took a 2 year break from BELL to attend graduate school, during which he worked in the field of mental health, helping providers to implement case-management strategies and consumer support services. Frank attended Washington State University and Alaska Pacific University and holds a Master of Science degree in psychology. He brings a unique blend of construction-surveying experience and program management to the BELL team.
When he is not at work he enjoys hunting, fishing, golf, home brewing and going on adventures with his girlfriend and his dog.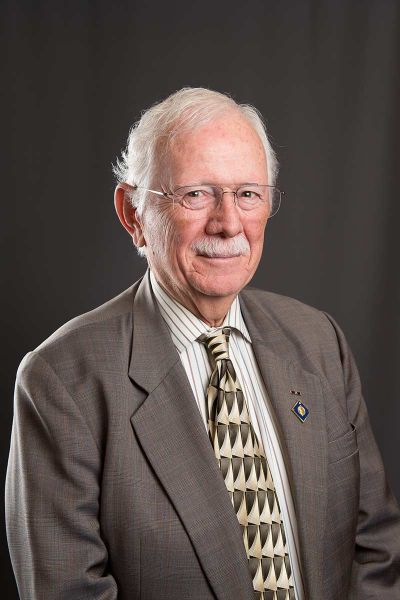 Bob Bell, PE, PLS
Principal 
Bob started Bell-Herring in 1974 with partner John Herring, and the company was among the first contractors to work on the Slope for Alaska's growing oil industry. In 1980, Herring retired, and Bob bought his half and renamed the company F. Robert Bell and Associates. He serves as the firm's principal in charge as well as senior civil engineering and professional land surveyor. He has more than 40 years of civil and land surveying experience in maritime, Arctic, sub-Arctic and temperate regions of Alaska. His extensive experience working as a contract and quality assurance/quality control (QA/AC) manager for projects throughout Alaska has aided in the firm's growth and success.
In his free time, you can catch Bob flying his Cessna 185 floatplane, hunting, fishing or handing out his self-written novels.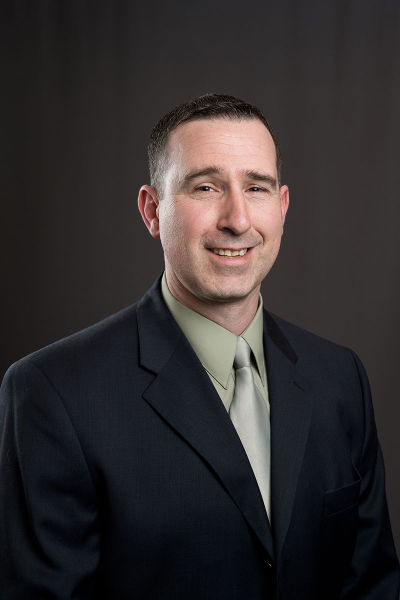 Chris Burt, PE
Chief Technical Officer
Civil Engineer & 3D Scanning Manager
Chris has been with BELL for over 15 years. As a 3D-laser scanning guru, he developed our scanning department into what it is today. Chris serves as our senior civil engineer and 3D scanning manager, providing quality assurance and quality control on all surveying projects requiring 3D scanning. He is proficient with the use of multiple types of terrestrial laser-scanning equipment and their associated processing software. He has performed surveys in Alaska and overseen using this cutting-edge technology for over 10 years, the majority of which has come in the oil and gas industry. He holds a Bachelor of Science degree in civil engineering from the University of Alaska Anchorage.
In Chris's leisure time you can catch him remodeling houses around the Anchorage Bowl, golfing and spending him with his wife and two daughters.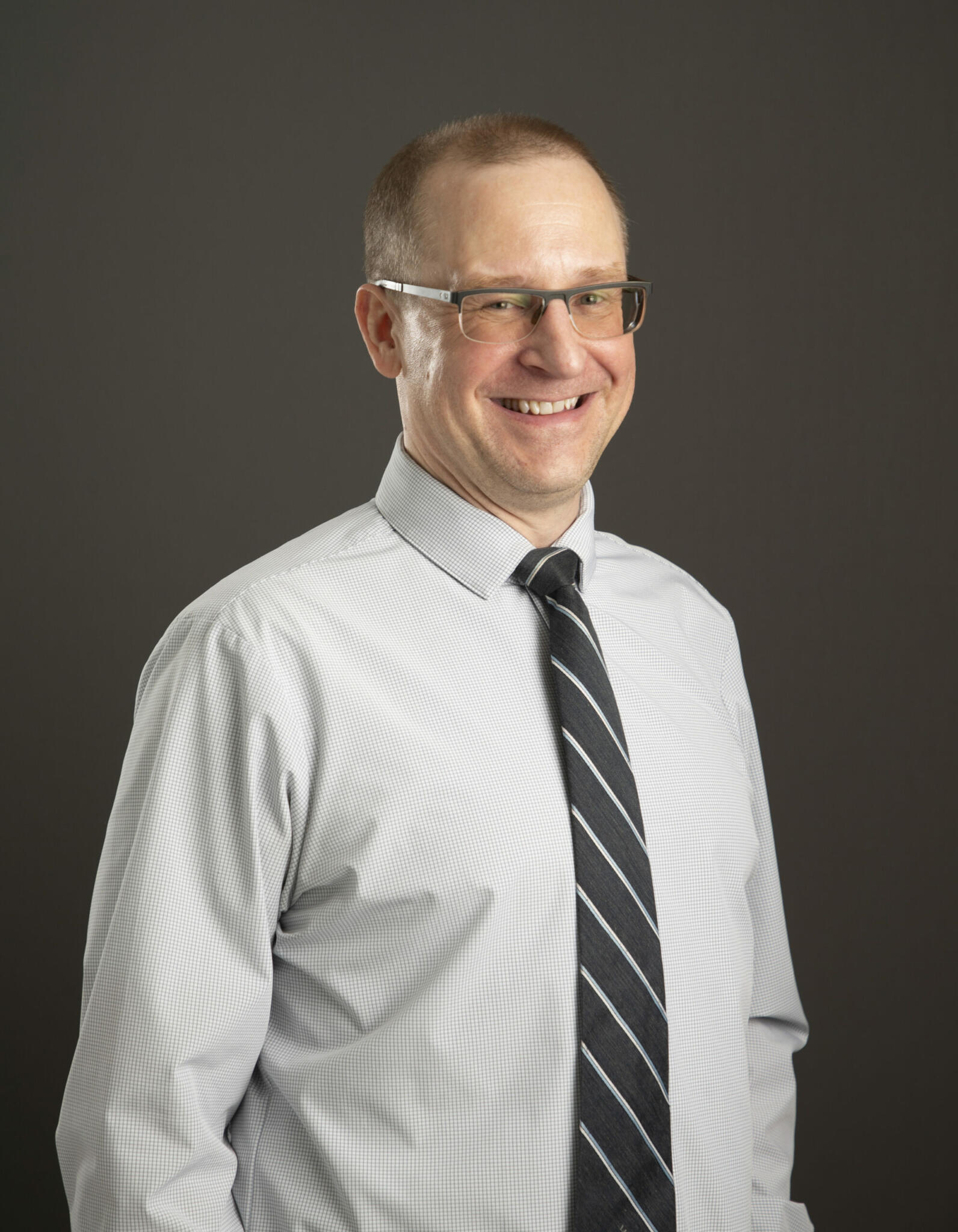 Tom Garrett, PE
Senior Project Manager
Tom joined Bell & Associates in January 2023 to grow Bell's ground transportation department. Tom has 25 years of civil engineering experience serving clients such as the Alaska Department of Transportation & Public Facilities, the Municipality of Anchorage, the Matanuska Susitna Borough, and Anchorage Water & Wastewater Utility. Tom is a life-long Alaskan and holds a bachelor's degree in Civil Engineering from UAA. Tom is married to his wife Rebecca and has one son, Thomas. Outside of work, Tom enjoys playing hockey, hunting, and fishing.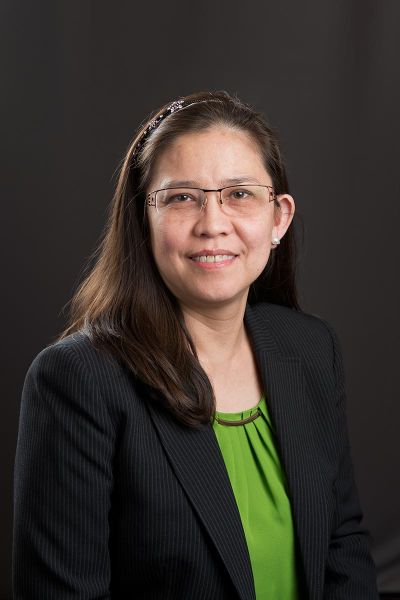 Vivian Santiago, PE
Civil Engineer
Vivian graduated with a Bachelor of Science in Civil Engineering from Mapua Institute of Technology in the Philippines. She is a registered Civil Engineer in the Philippines and was working as an engineer until she moved to Alaska in 1996 after getting married. Having moved to a new place, she never thought that Alaska would give her the opportunity to continue to practice engineering so she pursued other opportunities and managed multiple retail stores at Ted Stevens International Airport for six years. In 2002, she decided to try again a career in engineering and worked as a Civil Designer/Cost Estimator for over a decade in one of the engineering firms in Alaska. But it was in 2013, when she started working at BELL as a Civil Designer that gave her the motivation and inspiration to try in becoming a registered engineer. She recently passed her Engineering Exam making her a registered Civil Engineer with the state of Alaska in December of 2016!
When Vivian is not in the office, she loves spending time with her husband and their son. They love watching movies and playing board games together. At home, she fills much of her time cooking and organizing. She also loves gardening and takes advantage of the short Alaska summer to plant vegetables in her garden.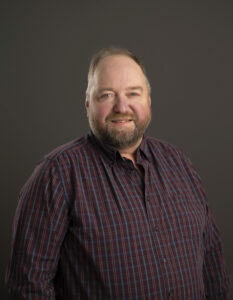 Brad Rinckey, PLS
Senior Survey Manager
Brad has over 23 years of experience surveying in the state of Alaska. For the last 15 years Brad has served as a Project and Department manager. Brad has supervised up to 18 staff members performing field and office survey tasks. Brad is an expert at project logistics as he has simultaneously managed different projects throughout the State of Alaska. Brad is sensitive to local cultures and traditions and has collaborated closely with local people that hold an interest in the projects. Perhaps Brad greatest strength is his eye for detail. He has been responsible for all deliverables produced during that 18-year period and prides himself in providing the same quality survey products whether working on a small lot survey or a multimillion-dollar survey project. License No. AK PLS #1129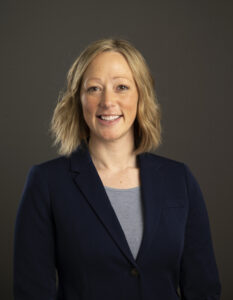 Kirstyn Draper, PLS
Project Manager
Kirstyn has lived in Alaska for 13 years and has worked in the oilfields for over 10 years.  Kirstyn attended the University of Alaska, Anchorage where she graduated with a Bachelor of Science in Geomatics, emphasis in Land Surveying.  She works as project manager and oversees the North Slope operations.  Kirstyn assists in performing a variety of tasks including VRS implementation and monitoring, mine site development, construction layout for roads and facilities, design surveys, bathymetry, QA/QC, subsidence monitoring, and as-built surveys. Her experience includes working on the North Slope, rural Alaska, and South Korea.
Kirstyn enjoys spending her free time outside, whether it's biking, hiking, skiing.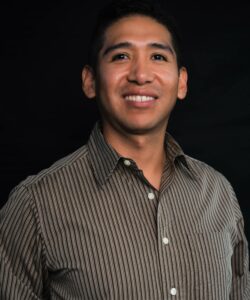 Werner Macedo, PLS, CFedS
Survey Project Manager
Werner is an experienced Professional Land Surveyor in Alaska with 14 years of industry experience. He holds a Bachelor of Science degree in Geomatics and is a registered Professional Land Surveyor in Alaska, as well as a Certified Federal Surveyor. He has a diverse skillset and extensive experience in multiple phases of a project, from initial client contact, cost estimating, proposal writing, survey planning, project management, field and office supervision, computations and boundary resolution, to the production of final deliverables. Werner has successfully completed many projects throughout Alaska and has a proven track record of delivering high-quality work. Werner's portfolio includes a variety of projects such as ALTA surveys, Alaska State Land Surveys, Records of Survey, subdivision plats, lot surveys, utility surveys, design surveys, road surveys, construction surveys, monitoring surveys, volume surveys, and more. Werner's broad experience and qualifications make him a versatile land surveyor who can successfully complete projects of all types.
Werner is also a certified drone pilot and a member of the Alaska Society of Professional Land Surveyors. In his free time, Werner enjoys spending time with his family and friends. He also likes staying active by going to the gym and enjoying the outdoors.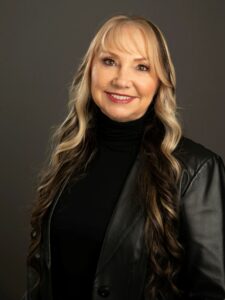 Carrie Colbert
Controller
Before moving to Alaska, Carrie was born in New Mexico, and moved with her family to Colorado, Arizona and back to New Mexico. She comes from a family of Accountants, from her grandmother to her mother and passing through to  her daughter, who is an Anchorage CPA.  Carrie attended the University of New Mexico in Albuquerque and also  the University of Alaska at the Mat Su Campus. She has been in the accounting field for more than 30 years, specializing in construction accounting, job costing, as well as educating small business owners to do their own accounting.  Carrie also has a small vacation rental business that keeps her busy in the downtown Anchorage market.
When you ask Carrie what she is most proud of, she will tell you it is her grown children. She singlehandedly raised three amazing adults, and now she is a Hockey Gram to two grandsons who are the light of her life.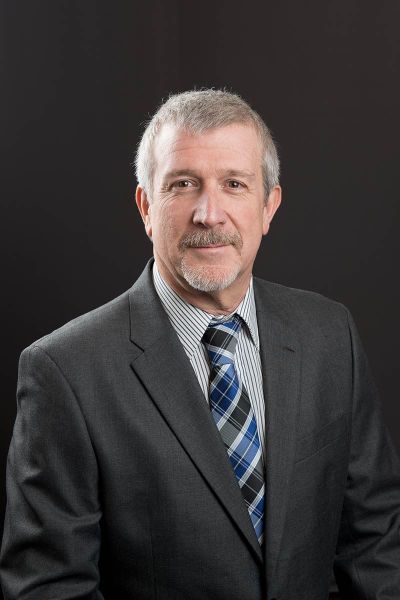 Tab Cahill
Office Manager
Born and raised in Idaho, Tab choose to move to Alaska in 2014 to be near his daughter and grand kids.  Growing up in a family-owned oil business, Tab went from driving fuel trucks to the owner/manager with over 25 years of experience in all aspects of the business. After leaving the oil company, Tab received formal education in Internet Marketing and Web Page Development, helping him to build and market a  herbal medicine internet business. Several years later, he took the position of full charge bookkeeper at a landscape business with duties that branched off into being the estimator for pool installations as well as the landscaping projects.  Whether it was teaching young kids about GOD or helping them develop their skills in soccer and baseball to volunteering with needs of our senior citizen population, Tab thinks his experience was amazing and is very humbled and blessed by the years of service.
Other than enjoying his free time with his grand kids, Tab enjoys photography, fishing, hiking and traveling.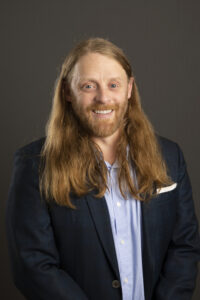 John McKiernan
Surveyor/Inspector
Born and raised in Wasilla, Alaska John has been with BELL since 2013. Initially hired as a QA/QC Geotech working out of the Prudhoe Bay office he now fills several roles at the company, the primary three being Geotech, Surveyor and UAV Pilot. John holds multiple certifications across these disciplines including: FAA Unmanned Airman Certificate, ACI Grade 1 & 2 Concrete sampling/inspection certifications and a Seaman's Nuclear Densometer operator certificate. His decade of experience at the company goes beyond work on the North Slope and has included surveying around the state for projects large and small. He is proficient with today's Trimble survey equipment, DJI UAVs, utility locating equipment and can lean on a particularly diverse field work background in and around Alaska that has included life as a surveyor, Geotech, GPR tech, driller and journalist.
In his free time John enjoys hiking/biking with his dogs, disc golfing, watching as much baseball as possible and restoring vintage pinball and arcade machines.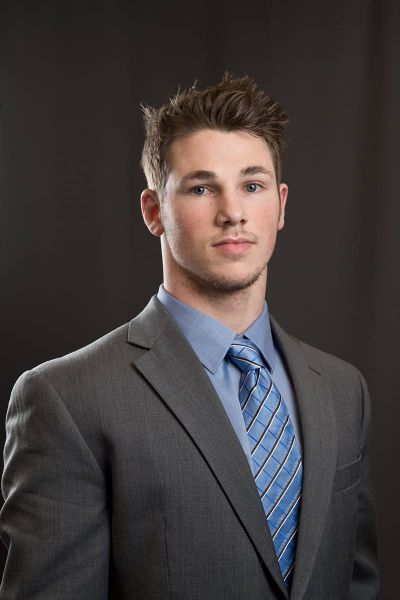 Mathew Malnoske
Surveying Intern
Mathew is currently an intern at BELL. A 23-year-old, born and raised in Anchorage Alaska, Mat attends UAA full time pursuing a degree in Geomatics, with Engineering and Surveying as his concentration.
He loves to spend his summer vacations outdoors hunting, fishing, camping, etc. Mat enjoys watching and participating in almost any sporting event indoor or outdoor, and tries to stay active in the gym as much as possible.