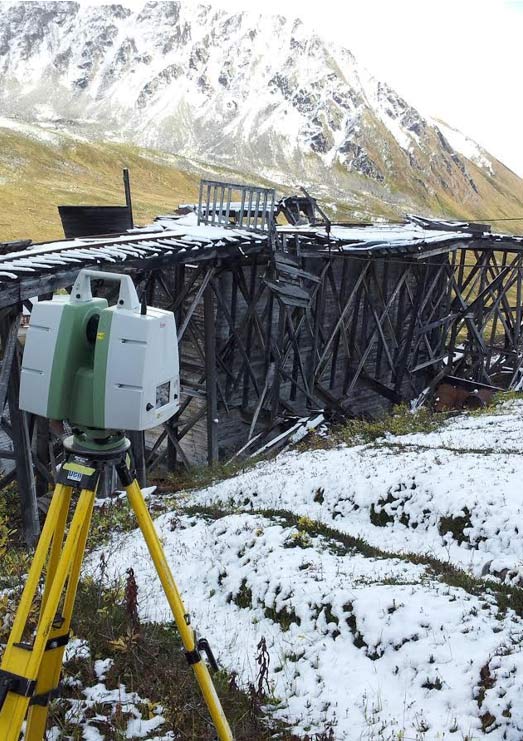 Whether you call it 3D laser scanning, 3D laser image, 3D laser surveying, or 3D terrestrial laser scanning, this relatively new technology is being used as a precise survey instrument for quick, accurate measurements in complex environments.
Because we are committed to excellence, we keep up-to-date with the latest technology. 3D laser scanning is no new thing, but it is slowly emerging as the next greatest discovery and tool in surveying and the designing process. Our team at BELL has been using this technology for over a decade and can guarantee satisfaction with every project. These projects have included scanning and modeling entire facilities on the North Slope and in Russia, to smaller scale modules or areas for specific one-off projects throughout the state.
BELL can also provide viewer software that allows the client to view each scan station in a Google Street View-like format within Internet Explorer. We have continually shown the effectiveness of combining conventional surveying services and modern 3D laser scanning to provide significant cost savings to our local and overseas clients. Clients can access the scanned data without any required software or training.
Our 3D scanning capabilities yield higher rates of accuracy, offers no safety risk to field crew and will result in significant cost savings.
Our 3D scanning services include:
Architectural applications
Facilities
Modules
Oil pad piping as-built
Post construction as-built
Slope stability studies
Want to learn more about this technology, or better yet: see it for yourself? Ask for a scanning demo today!